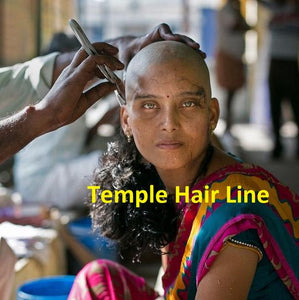 Millions travel to Hindu temples in southern India every year to get their hair shaved (tonsured) it is known when it is done for religious reason. It's a tradition in india.
It is done as a religious offering in fulfilment of a vow, and in earlier times hair was just left to float down the river and go to waste but now
 temples sell hair by government authorities via e-auction and money is used for hospitals and charitable works and events.
---